Recently, I heard a preacher say that Jesus never told anybody that He loved him; that Jesus only showed His love for us by His deeds. Is this true?

I agree that Jesus deeds show love for us. He healed the sick, fed the hungry, and even resurrected the dead. But what about His words? Is that preacher right in saying Jesus never said He loved us?

Let us look at the bible itself.
John 15
9 As the Father hath loved me, so have I loved you: continue ye in my love.
10 If ye keep my commandments, ye shall abide in my love; even as I have kept my Father's commandments, and abide in his love.
11 These things have I spoken unto you, that my joy might remain in you, and that your joy might be full.

To stay in Christ's love, therefore, you must obey His commandments. This refers to the 10 commandments, and He gives us one more.

12 This is my commandment, That ye love one another, as I have loved you.

Just by looking at one chapter (chapter 15) in the book of John, we see the words of Jesus saying twice to the apostles that He loves them.

But there is a condition for Jesus' love. Look again at verse 10:

10 If ye keep my commandments, ye shall abide in my love; even as I have kept my Father's commandments, and abide in his love.
The condition is: "If you keep my commandments."

Is this the message you are getting from most ministers of the flock?

I rather doubt it.

The message we get from "ministers" is that Jesus loves sinners, that it is impossible to keep God's commandments, and that there are no consequences for disobeying God's laws.
But if you look at the word of God, the message is a different one. In verse 10, Jesus states the condition for His love "If ye keep my commandments."

Are His commandments different from the Father's commandments?
Well NO! Look at the verse again:
10 If ye keep my commandments, ye shall abide in my love; even as I have kept my Father's commandments, and abide in his love.
Read also these chapters of the book of John::
John 14: 10
Believest thou not that I am in the Father, and the Father in me? the words that I speak unto you I speak not of myself: but the Father that dwelleth in me, he doeth the works.
John 12:49
For I have not spoken on my own authority, but the Father who sent me has himself given me a commandment—what to say and what to speak.

So, what commandments do we need to keep in order to abide, remain in Jesus' love?
Well, the ten commandments!
Read the words of Jesus in Matthew 19:16-21
Matthew 19
16 And, behold, one came and said unto him, Good Master, what good thing shall I do, that I may have eternal life?
17 And he said unto him, Why callest thou me good? there is none good but one, that is, God: but if thou wilt enter into life, keep the commandments.
18 He saith unto him, Which? Jesus said, Thou shalt do no murder, Thou shalt not commit adultery, Thou shalt not steal, Thou shalt not bear false witness,
19 Honour thy father and thy mother: and, Thou shalt love thy neighbour as thyself.
20 The young man saith unto him, All these things have I kept from my youth up: what lack I yet?
21 Jesus said unto him, If thou wilt be perfect, go and sell that thou hast, and give to the poor, and thou shalt have treasure in heaven: and come and follow me.

Unfortunately, the man did not follow Jesus' advice. He was too rich to sell everything and give it to the poor; his greed for money was a temptation that the young man could not resist.

But, looking at Jesus answer to the question , " What must I do to inherit eternal life?"
Jesus replied in verse 17: keep the commandments.
Afterwards, Jesus went on to mention a few of the 10 commandments God gave to us.
Therefore, from your own bible you have to conclude:
Jesus will continue loving you IF you keep the commandments.
You will inherit eternal life is you keep the commandments.
The commandments Jesus is referring to are the 10 commandments.
Jesus kept and still keeps His father's 10 commandments.
Likewise, we should do as the Bereans did, check everything you hear about Jesus with the words of Jesus Christ Himself.
Here is another part where Jesus tells us that he loves us.

John 14:21
He who has My commandments and keeps them, it is he who loves Me. And he who loves Me will be loved by My Father, and I will love him and manifest Myself to him."

Also, in the old testament God says that He loves us.

Isaiah 54:10
Though the mountains be shaken and the hills be removed, yet my unfailing love for you will not be shaken nor my covenant of peace be removed, says the Lord, who has compassion on you.
Therefore, that preacher was wrong. Jesus said may times that He loved us. Let this serve as a lesson to you; check everything you hear with the word of God.
May God's kingdom come soon, and may you be blessed by keeping the commandments and remaining in Jesus' love.
Why Are We Getting Curses?
Wolves in sheep's clothing deceive us into thinking that we do not need to obey God's laws any more, that those laws were created for the Jews and do not apply to us. But the bible says otherwise.
Romans 2:13
For it is not those who hear the law who are righteous in God's sight, but it is those who obey the law who will be declared righteous.
In fact, the apostle John tells us:
1 John 3:4
Whosoever commits sin transgresses also the law: for sin is the transgression of the law.
Jesus said:
Matthew 5:19
Whosoever therefore shall break one of these least commandments, and shall teach men so, he shall be called the least in the kingdom of heaven: but whosoever shall do and teach them, the same shall be called great in the kingdom of heaven.
Do not believe a sinister minister, as they are wolves in sheep's clothing and will be the least in the kingdom of heaven because they say that we do not have to obey the laws of our God.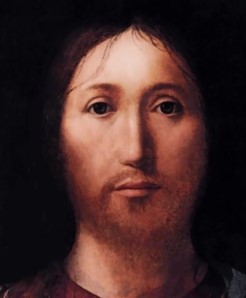 What type of world would you have if people were constantly committing adultery, stealing, murdering, and lying about it of course, because they do not want to admit what they do. This world would be hell, and that is the world we are living in now, the opposite of paradise.

This is a world full of sin. In fact, we are told that if we do not accept sin, we are full of hate. Roy Moore, Alabama Chief Justice, was suspended September 30, 2016 over not supporting gay marriage.

God gives us His laws to help us, to have a better life, to be happy.

Preachers might tell you that all the laws are done away with after Christ died on the cross. However, God's laws are still in full force, and if we do not obey them, we will indeed suffer the consequences.

Deuteronomy 28:1-3
"Now it shall come to pass, if you diligently obey the voice of the Lord your God,

to observe carefully all His commandments which I command you today, that the Lord your God will set you high above all nations of the earth. And all these blessings shall come upon you and overtake you, because you obey the voice of the Lord your God: "Blessed shall you be in the city, and blessed shall you be in the country.

The amount of crime in the cities and in the countryside is incredible. People lock themselves up in their houses, in their cars, in hotels. Soon it will be in the schools, places of worship and everywhere else! The criminals roam the streets; the jails are a joke, felons are in and out of prison like a merry go round. The ones behind locks are the law-abiding citizens -- in terror from the malefactors.

Deuteronomy 28:4
"Blessed shall be the

fruit of your body, the produce of your ground and the increase of your herds, the increase of your cattle and the offspring of your flocks. "

God gives us a promise, that He will bless us if we keep His commandments. Having healthy children is one of the promises. Unfortunately, more and more children are born with congenital diseases, heart defects, genital and urinary tract defects, as well as diverse types of cancer. This is not normal. We did not see these health problems at such an early age before.

But you see, people have departed away from following God's commandments on the false assumption that "God has changed," that those commandments are done away with, that they belong to an old "Mosaic law." Those "wolves in sheep's clothing" tell us that God's law was nailed to the cross, and that we do not need to obey it anymore. Well my friend, God has NOT changed. He says He does not change, and He has not abolished His laws and commandments.

Malachi 3:6
For I am the LORD,

I change not; therefore ye sons of Jacob are not consumed.

Jesus did not come to do away with the law.

Matthew 5:17-18


Do not think that I have come to abolish the Law or the Prophets; I have not come to abolish them, but to fulfill them. For I tell you truly, until heaven and earth pass away, not a single jot, not a stroke of a pen, will disappear from the Law until everything is accomplished.
Not only did God give you commandments about how to live in peace with your neighbors, but He also gave you commandments about how to eat, what foods were healthy, and how to keep the land healthy.

Poisoning the land is not the way to grow food. Adding artificial chemicals derived from petroleum to our food is not the way to fake out the nutrients that a body needs to survive and be healthy.
No wonder there is so much cancer! And then what is the message in the news?
Well, donate money to the cancer society.... or continue the medications and chemotherapies that the doctor prescribes. When they know that the result of these treatments is earlier suffering and death.
All of this because people want to believe the lie, and not the truth.